ONLINE CLASSES AND HEALTH & FITNESS CAMP HELD IN A VIRTUAL CLASSROOM
EDUCATION IS A SHARED COMMITMENT BETWEEN DEDICATED TEACHERS, MOTIVATED STUDENTS AND ENTHUSIASTIC PARENTS. LOCKDOWN DUE TO COVID-19 PANDEMIC HAS POSED MANY CHALLENGES FOR THE STAKEHOLDERS. KEEPING THIS IN THE MIND, THE MANAGEMENT OF RANI LAXMI BAI MEMORIAL GROUP OF SCHOOLS HAS TAKEN AN INITIATIVE TO PROVIDE A WHOLESOME EDUCATION TO THE STUDENTS THROUGH ONLINE CLASSES. THE TEACHERS HAVE BEEN DILIGENTLY TEACHING WITH THE HELP OF VARIOUS VIRTUAL TEACHING TOOLS THAT PROVIDE AN EFFECTIVE LEARNING PLATFORM FOR THE STUDENTS. THEY INTERACT WITH STUDENTS WITHOUT THE LIMITATIONS OF DAY OR NIGHT, PROVIDE STUDY MATERIALS THROUGH PPTS, VOICE MESSAGES, VIDEOS & ASSIGNMENTS AND CLEAR THEIR DOUBTS. ONLINE TESTS RECEIVED AN OVERWHELMING RESPONSE FROM STUDENTS AND PARENTS.
DIFFICULTIES DON'T COME TO DESTROY US BUT TO MAKE US REALISE OUR POTENTIAL. TO KEEP THE SPIRITS AND MORALE OF THE STUDENTS HIGH, TO MAKE THEM PHYSICALLY, MENTALLY AND SPIRITUALLY FIT, VIRTUAL HEALTH AND FITNESS CAMP HAS BEEN ORAGANISED FROM 2JUNE, 2020 UNDER THE SUPER GUIDEANCE OF SMT. NIRMAL TANDON, DIRECTOR, RANI LAXMI MEMORIAL GROUP OF SCHOOLS. NOT ONLY STUDENTS BUT PARENTS HAVE ALSO ENTHUSIASTICALLY RESPONDED, ATTENDED YOGA CLASSES. THE SCHOOL MANAGEMENT IS ALWAYS COMMITTED TO CONTINUE TO ENCOURAGE AND EMPOWER STUDENTS BOTH ACADEMICALLY & MORALLY TO BECOME HEALTHY & CHEERFUL CITIZENS OF TOMORROW.
THE BIRTH ANNIVERSARY OF BABA SAHEB BHIMRAO AMBEDKAR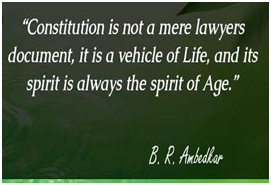 To commemorate the birth anniversary of Dr.Bhimrao Ramji Ambedkar and his immense contribution for the people of India, 14 APRIL 2019 was celebrated with great enthusiasm, more than like a festival.
A humble homage was paid by the Principal,the staff and the students by offering Garlands and floral tributes to the Noble soul.
INVESTITURE CEREMONY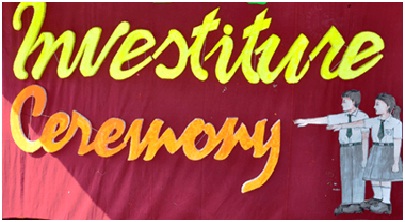 Leaders translate dreams into reality
Leaders translate vision into action
Leaders to lead us
Leaders to guide us
Leaders to inspire
And leaders who make our school proud
The school held its Investiture Ceremony on different dates in the month of July 2019.
The event began with a special Prayer Service, followed by a very inspiring speech by the Principal. The newly appointed Council Members were adornedwith badges and received the flag. The students took part in March Past and pledged to maintain discipline and self-respect of the individual and the dignity of the school. All sang the School Anthem with great vigour and voice laced with pride and confidence.
REPORT ON GRANDMOTHERS'AND MOTHERS' MEET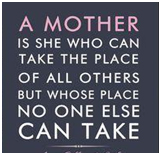 On this special day grandmothers and mothers were invited for the musical morning which was symbolic of the various hues of life and joy. The mothers were treated to a wonderful performance of songs, dance and drama highlighting the various roles played by the mother. It was truly a memorable day when Grandmothers and Mothers of the students adorned themselves gracefully and took the time out to indulge in fun and frolic. Ladies attired in gorgeous dresses walked the stage in full splendour. Mothers won prizes and were felicitated with titles and awards.
CELEBERATION OF NATIONAL FESTIVALS
"Ask not what your country can do for you
Ask what you can do for your country"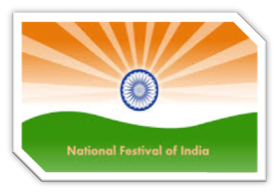 With Freedom in the Mind, Faith in the Words and Pride in our Souls Rani Laxmi Bai Memorial School,Lucknow saluted the nation on the auspicious occasions of National Festivals.
The day marked the celebration by students, parents and staff members in unity with great patriotism.Each head was held high as all joined jubilantly in singing the National Anthem& Patriotic songs. Slogans were raised pledging to uphold the ideals of our nation and promising to defend the country and serve the country in every possible way.
"Our flag doesnot fly because the wind moves, It flies with the last breath of each soldiers to die protecting it ."
CELEBRATION OF NATIONAL SPORTS DAY
" It is not gem or ornament, Or the money sportsmen can pay It's the close co-operation, That makes them win the day It is not the captain, Or the team as a whole But the everlasting sportsmanship, That makes them win the day. "
To commemorate the birth anniversary of Major Dhyan Chand, hockey legend 29th August was celebrated as National Sports Day.
The school buzzed with excitement and enthusiasm as each child eagerly participated in various games and events organised keeping in mind the class level. The children learnt the values of discipline, timeliness, alertness, co-operation and displayed their flexibility as well as swiftness.
At the end, prizes were distributed to students.
VIGILANCE AWARENESS WEEK
"The Key To Growth Is The Introduction Of Higher Dimensions Of Consciousness Into Our Awareness".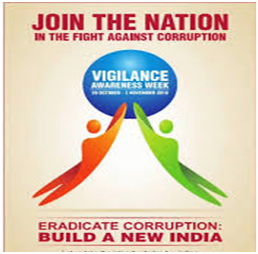 Rani Laxmi Bai Memorial School, Chinhat, Lucknow celebrated the Vigilance Awareness Week from 26 October to 31 October 2019. During the Vigilance Awareness week, a number of activities were organized starting from pledge to conducting of elocution, essay writing & debate competition. The week started with "INTEGRITY PLEDGE" duly taken by the students along with staff members. It once again realised them to be vigilant and commit to the highest standards of honesty & integrity to fight against corruption. Students in their speech gave a background of corruption from 'Kautilya Arthshastra' there was a vivid explanation on type of corruption. The information made the students aware of varied knowledgeable things and how as individual one should reflect transparency in their work without coming under the influence of any form of corruption.
The week ended with an understanding to enhance the awareness, to display honesty by all of us, at all times and at all places.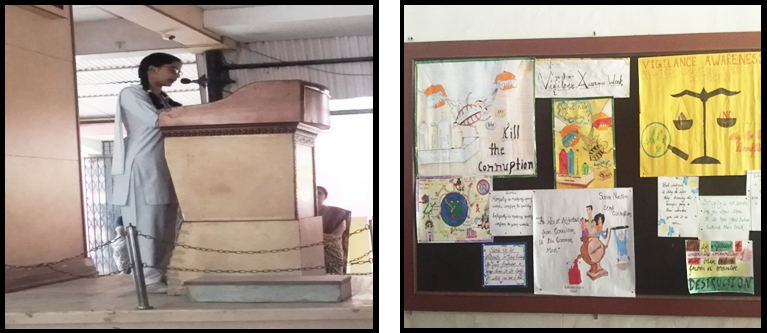 NATIONAL UNITY DAY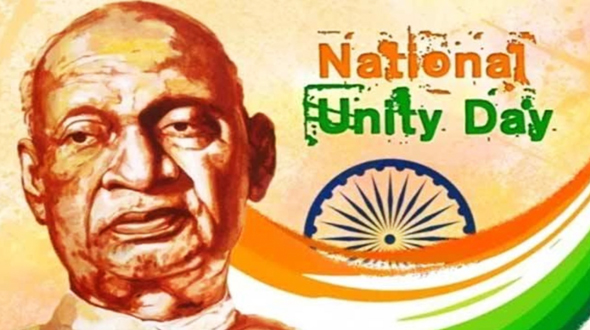 Rani Laxmi Bai Memorial School, Ganga Vihar Colony, Chinhat, Lucknow observed national unity day to commemorate the birth anniversary of The Iron Man of India Sardar Vallabh bhai Patel. School conducted 'Run for Unity', essay writing competition, speech and quiz based on the above mentioned theme. Children took part in all these events with great enthusiasm and took pledge to maintain unity and integrity of their nation. The celebration provided a welcome change from the routine.In the school assembly, 'Rashtriya Ekta Diwas Pledge' was collectively taken by students & teachers both thus administering the spirit of unification followed by the speeches based on the life and achievements of Sardar Vallabh bhai Patel and his role in unification.
Very attractive and informative posters, paintings and collages were prepared involving collaborative efforts and conveying the message of importance of unity in sustaining any work like keeping public places clean, unifying languages, rivers, customs, festivals, and national symbols for national growth and ensuring safe environment for all. This combined effort proved a milestone in infusing budding children with a great feeling of love for one and all. The programs on this remarkable day ended with collective singing of the National Anthem.

" Manpower without unity is not a strength unless it is harmonized and united properly, then it becomes a spiritual power "
– SardarVallabhbhai Patel
TREE PLANTATION DRIVE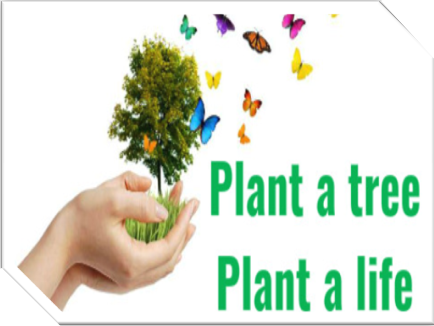 On 15th august 2019 , Rani LaxmiBai Memorial School , Chinhat , Lucknow , observed "Tree Plantation Day" so as to create an awareness among the students regarding how to save our planet from global warming as well as national climaties.Students along with their teachers planted various useful saplings of native species in the school campus . Each trees was given names of Martyrs viz.AmarShaheed E AzamBhagatSingh , Chandra Shekhar Azad etc . It was a noble step taken by the school in the interest of the environment and thereafter humanity itself .
"Planting a tree is the easiest way to align yourself with the cosmic rhythm."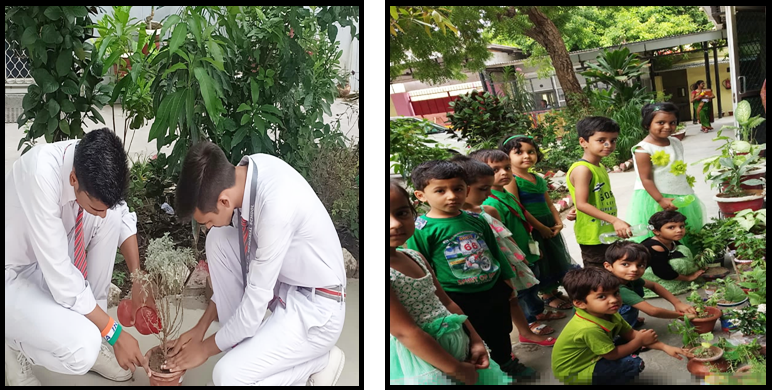 SWACHHTA PAKWADA

It should be everyone's dream to keep the earth clean and green .With this motto Rani Laxmi Bai Memorial School,Chinhat, observed Swachhta Pakhwada from September 1st to September 15th, 2019 with full zeal and zest. The main purpose of this drive was to create awareness among the students regarding cleanliness and its benefits.Under this drive students from VI to XII actively participated.
Even teachers were the essential part of this drive. Not only the cleanliness of every nook and corner of the school was done but various competitions were also held .essay writing competition , painting , elocution , speech , role play etc were organized throughout the fortnight . It was a unique experience for everyone.